Pine.blog | A Feed Reader Like Never Before
Follow the news you trust, right from the source.
Whether it's a Youtube channel, a blog, or a news publication you can stay up to date with it all.
Save posts as favorites
Keep track of interesting posts from anyone you follow.
Discover new sites and help others do the same. Pine.blog's index of sites is constantly growing, and if you follow a new site, you can add it to the index and share it with other Pine users.
Post to your site.
Pine.blog integrates with Wordpress, so you can post to your own site from Pine and your posts will show up in your timeline.
Use Pine.blog from anywhere for free.
Pine.blog is available from the Web, or from the iPhone and iPad app.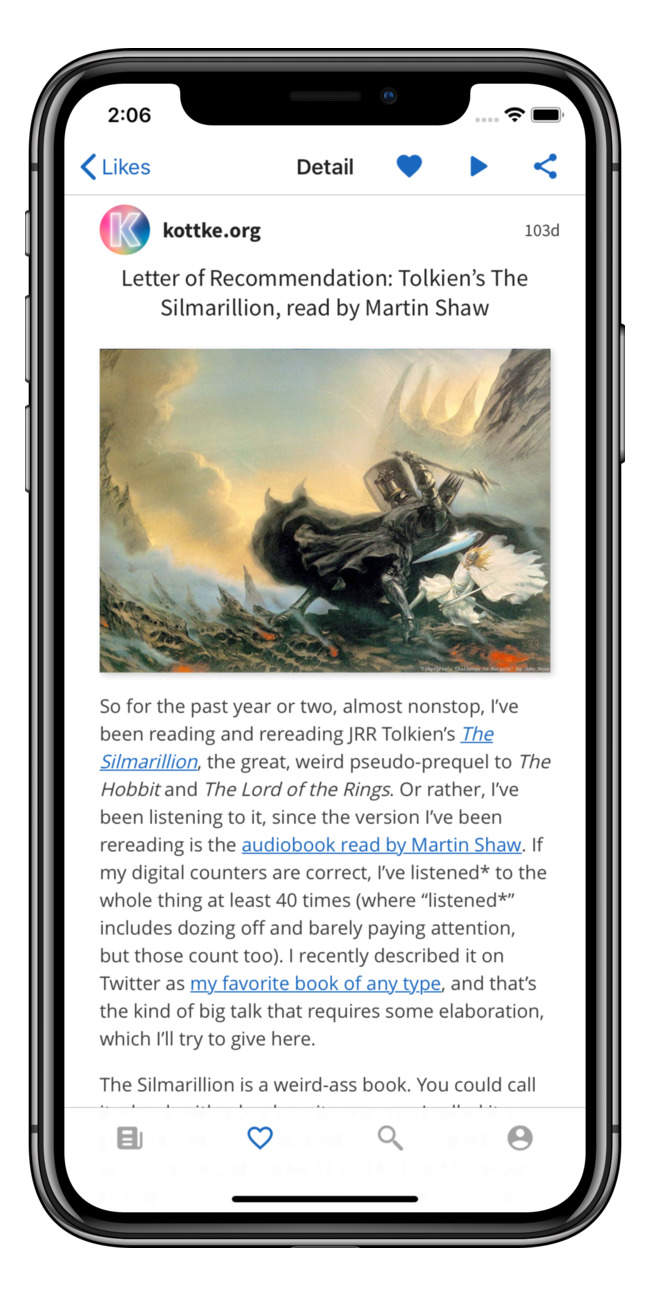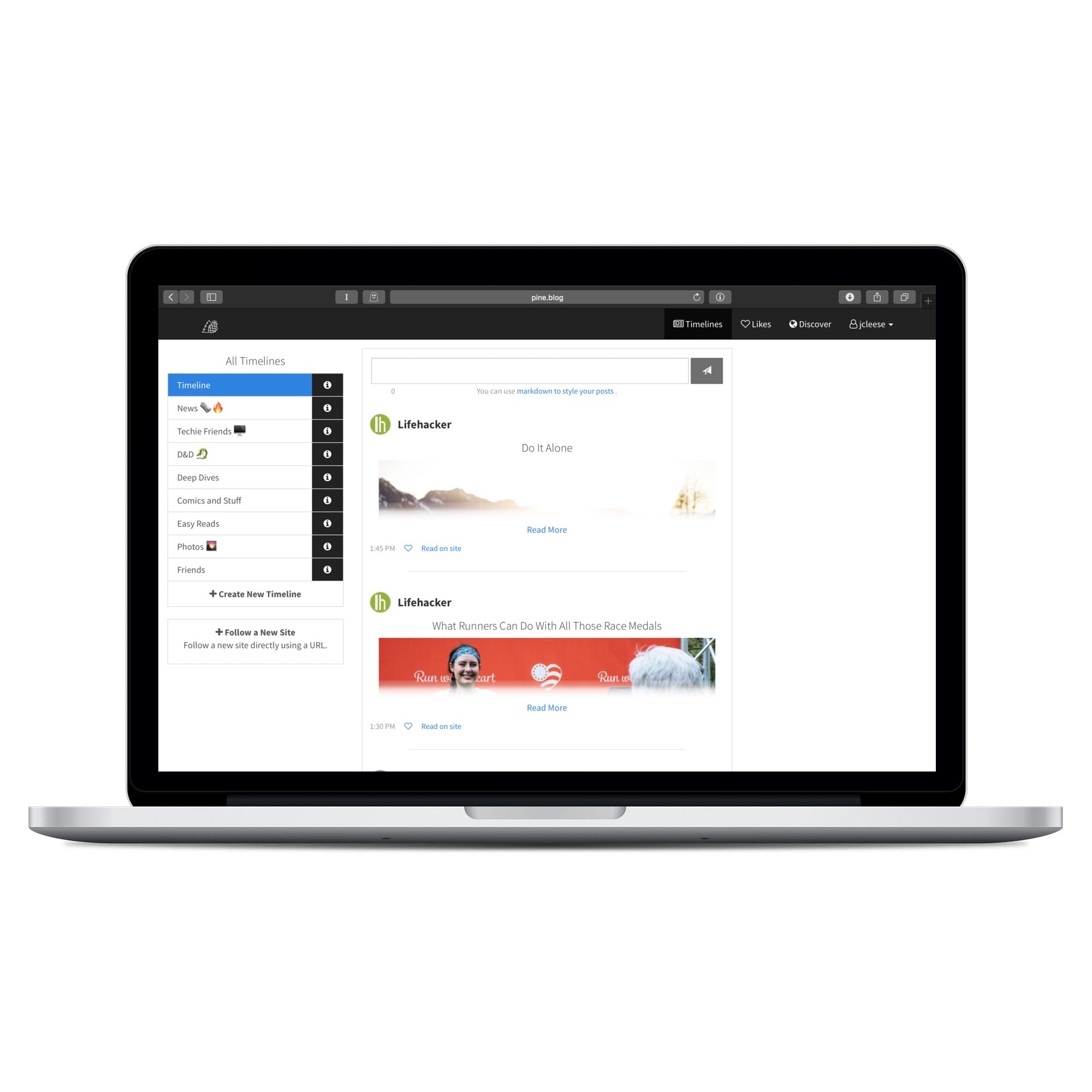 ---
Get More with a Premium Subscription
Organize your interests with multiple timelines.
Separate out the news from pictures of your friends so you never miss a beat.
Start your own blog Coming Soon!
Write about what interests you, post photos for the world to see, and follow it all from Pine.blog. Other people can subscribe to your blog, even if they don't use Pine.blog.
---
Pine is...
Simple.
If you follow someone, you'll see their every post, in order, period.
Private.
Your data is yours. I won't sell your data to anyone, and I only ask for the data I absolutely need.
Sustainable.
Pine.blog is supported directly by its users. I build, maintain, and improve Pine.blog so that users, like you, want to use it and keep it running. There's no ads, no trackers, and no bullshit.
---
Have a blog, microblog, or photoblog?
Add it to our search results and get new followers, for free!
Pine.blog is powered by The Feed Directory, so if you don't see your site in Pine.blog's search results, you can easily add it! Simply sign up for free and submit your site. We'll periodically check in with your site to keep our results updated and let you know how many subscribers you have.
Check out the Pine.blog for Publishers Guide to make sure your site looks great in the Feed Directory.
---
Search for new people to follow
No account needed!
Even if you don't use Pine.blog as your feed reader, you can still search for new stuff to follow. Pine.blog is powered by The Feed Directory, and it's open to everyone!
If you're a developer there's even a free search API so you can integrate the Feed Directory in your app or service too.