Announcing events.indieweb.org!
I'm super happy to announce the launch of a new website for IndieWeb events at events.indieweb.org!
This website is a place to find and post events for the IndieWeb community. Historically, we've used the IndieWeb wiki to collect events for the community. There are definitely some...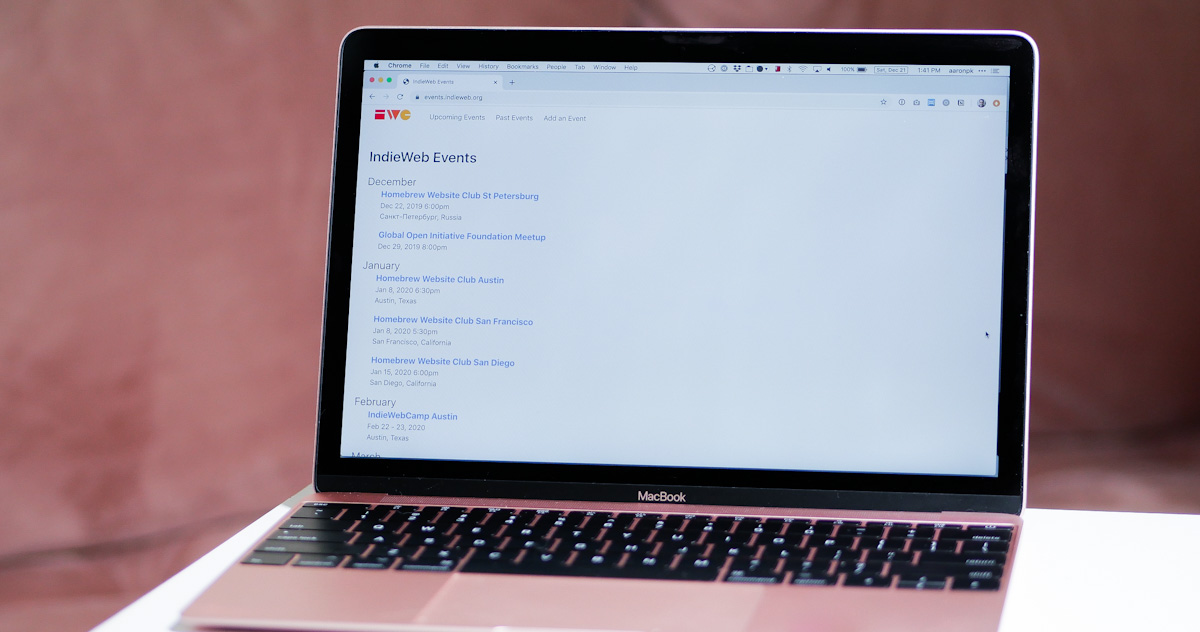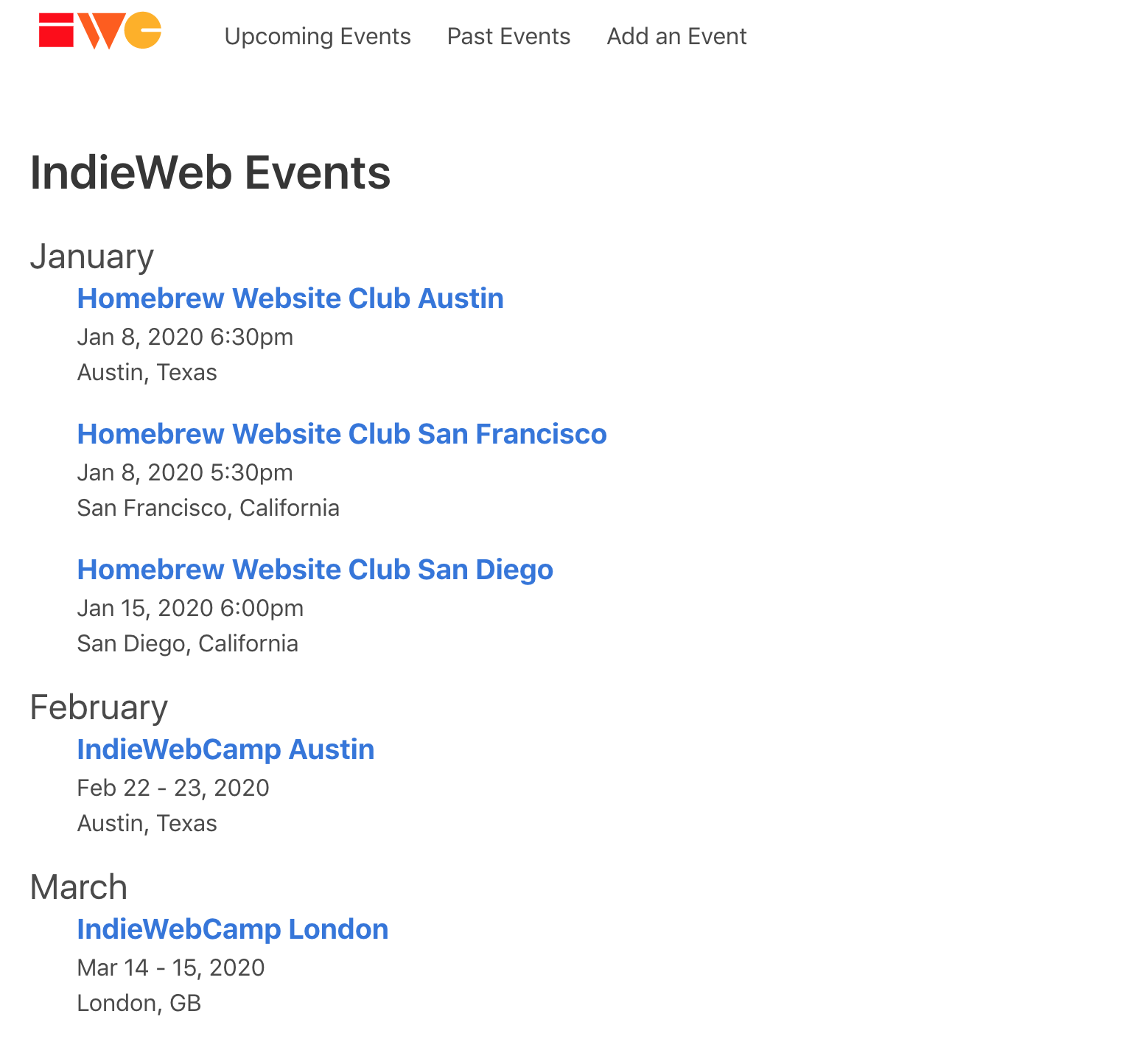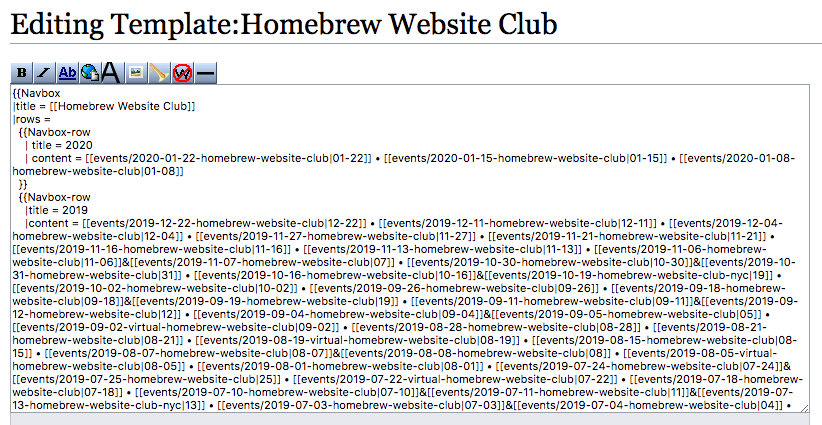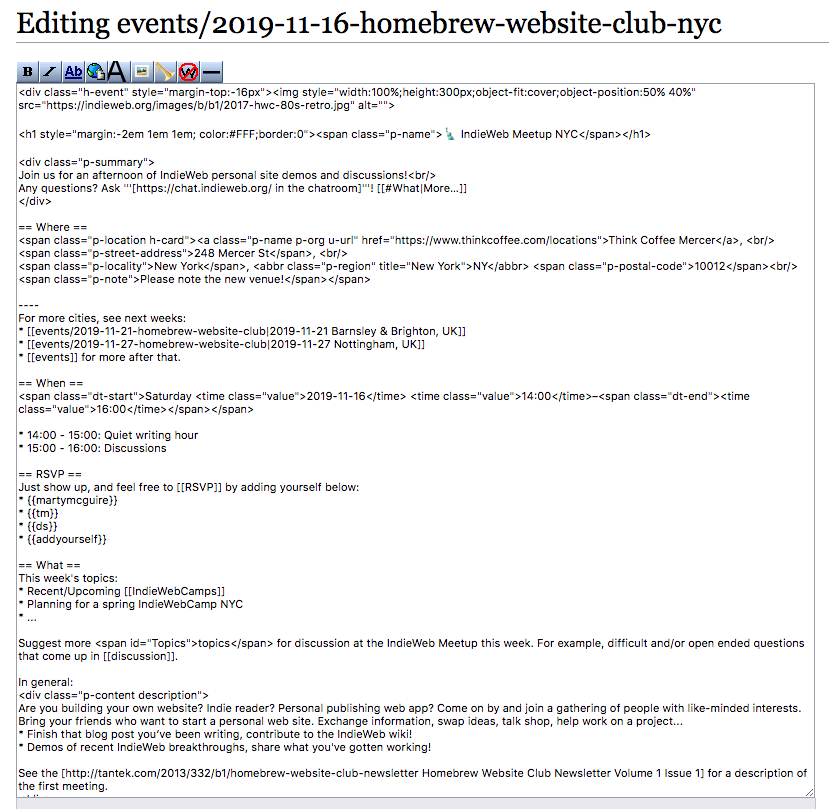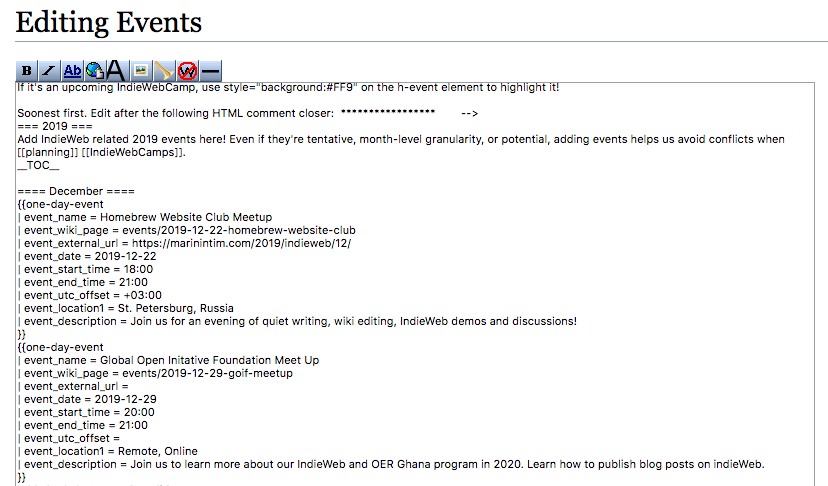 Dec. 21, 2019, 9:20 p.m.