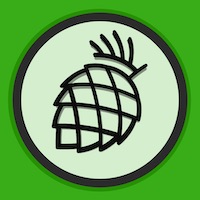 Pine for Developers
Introduction
Pine's API provides a simple and easy way to query Pine's index of blogs, microblogs, and photoblogs. The API is modern, free, open, and follows a JSON-REST style (no more XML-RPC 🎉). Pine's Search API is read-only so you'll still need to use the site to submit feeds. Access to the API does not require a login token or OAuth key, however unauthenticated requests are throttled. The free API is designed to be used for either personal projects, or for testing purposes. If you reach the limit of the throttling, or you want to use Pine's API for your production software, you'll need to have a premium account, and make requests using your API Keys.
Usage
Both the website and REST API are free to use. Results of the API can be used in both commercial and non-commercial projects, but commercial projects are required to cite that the results came from "Pine Search". In these cases we'd ask that you also provide a link to our site. We support the open web and we'd love it if the open web supported us too.
API Keys
API Keys are used to access the Pine API with no limitations. Keep your keys secure. More information can be found in the Pine API Documentation.